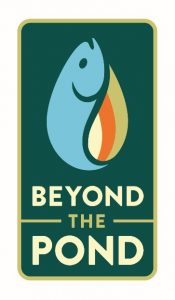 Directly to ACFHP via Beyond the Pond
You can donate to the Atlantic Coastal Fish Habitat Partnership's general fund by clicking here and selecting 'Atlantic Coastal Fish Habitat Partnership' from the drop down menu under 'Please Select a Cause.' Alternatively, you can visit www.beyondthepondusa.com and click the 'Donate Now' button at the top of the page to take you to the drop down menu (be sure to select 'Atlantic Coastal Fish Habitat Partnership').
If there's a particular project that you're interested in supporting, contact us at LHavel@asmfc.org

To Our National Cause via AmazonSmile
Looking for another way to support the conservation of fish habitat in the ACFHP region and nationwide? Your purchases through online retailer Amazon can benefit ACFHP and the rest of the Fish Habitat Partnerships through the National Fish Habitat Fund (Beyond the Pond).
To shop and contribute, you can visit http://smile.amazon.com and select the National Fish Habitat Fund from the charity list, or click this link directly: http://smile.amazon.com/ch/47-2547128.
How does AmazonSmile work?
When first visiting AmazonSmile, customers are prompted to select a charitable organization from almost one million eligible organizations. In order to browse or shop at AmazonSmile, customers must first select a charitable organization. For eligible purchases at AmazonSmile, the AmazonSmile Foundation will donate 0.5% of the purchase price to the customer's selected charitable organization.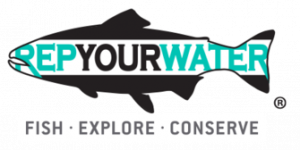 Through our Collaboration with RepYourWater
ACFHP and the Eastern Brook Trout Joint Venture have teamed up with RepYourWater to support fish habitat conservation in freshwater and offshore fish habitats on the east coast. Purchase any of the select merchandise here, and a portion of the proceeds will go directly to our two Fish Habitat Partnerships. Got photos in your gear? Be sure to tag #atlanticfhp and #repyourwater on social media!
Your donation will not only benefit a great number of species and their habitats, but a large population of human users as well. If you enjoy fishing, kayaking, or watching wildlife and want to be a part of aquatic habitat solutions, then help ACFHP maintain healthy fish habitat and make the connection – from headwater streams out to the Atlantic Ocean, between people and the environment, and among our partners and supporters.
Looking to Donate to a Specific Project?
How about restoring free flowing water in New Hampshire?
Or restoring seagrass to the Chesapeake Bay?
Or providing sponge habitat for gray snapper in the Florida Keys?
Have a different idea? Contact Lisa Havel, ACFHP Coordinator (lhavel@asmfc.org).