Staff and Partners
Staff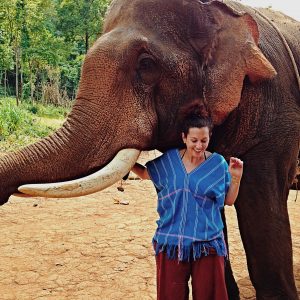 Dr. Lisa Havel, Coordinator
Lisa began working with the Partnership in 2014 after graduating with her PhD in marine science from the University of Texas at Austin. Originally from Connecticut, Lisa attended the University of Miami as an undergraduate majoring in marine biology. She has conducted research on the Great Barrier Reef, South Texas coast, Florida Keys, and in the Gulf of Maine. In her spare time, she enjoys flying planes, SCUBA diving, traveling, and hanging out with her French bulldog, Bruiser.
Partners
ACFHP is a coast-wide partnership of fish habitat resource managers, scientists, and communications professionals from 38 different state, federal, tribal and non-governmental agencies who have established a commitment to work together for the benefit of aquatic resources.
View our current Memorandum of Understanding here.
Committees
Steering Committee
The ACFHP Steering Committee is a self-directed group of individuals interested in achieving the Partnership's vision. It is the decision-making body of ACFHP and provides oversight responsibility for all ACFHP activities.
Science and Data Committee
The Science and Data Committee guides and carries out ACFHP's Science and Data initiatives.
Science and Data Committee Meetings
Outreach and Communications Committee
The Outreach and Communications Committee guides and carries out ACFHP's Outreach and Communications initiatives.